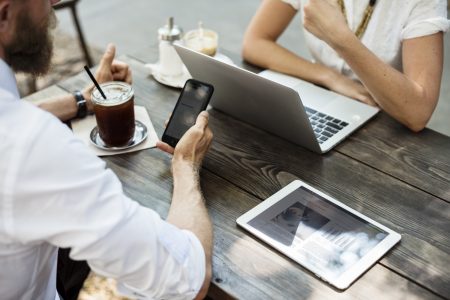 Recently I met with an old acquaintance with whom I hadn't spoken with for several years. I was so excited to catch up, learn what was new with her and the family and share some news of my own. I also knew this individual was looking for some career advice, as was mentioned in her email to me requesting the lunch. I'm always happy to help my friends and certainly felt honored that she sought my advice.
But I wondered why she hadn't sought me out before she needed something? This made me feel less valued as a friend. When we feel that we are not worth someone's time in between the "needs" it's much more difficult to muster our desire to help them when they are in need. This is why it is imperative that you give your network a valuable gift, called your time. After all we are also asking the same of them.
This happens a lot with people in the job search. People don't nurture their network until they need them. This can be costly. Put yourself in the shoes of the network, as you have also probably been there a time or two. You don't want to feel used by someone only when they need you. Instead, be the person that your network wants to help when you ask them for help and even when you don't.
Here are three ways to do so:
Stay Connected.Even if it's a short "Thinking of you" email from time to time or sending them a helpful article or tip, it let's them know they matter. And they do. Your network should be constantly nurtured (even if it feels one-sided at times) because you want to grow the relationship and get to know the individual, not just because you may need them sometime. We all matter. Make certain that when you establish a relationship with a person that you share with them kindness and professionalism, especially letting these qualities shine through by keeping in touch.
Follow up.In addition to following up by staying in touch, be sure to follow up on suggestions. They may share with you resources to investigate or connections you should make. Following up and following through on their learned advice shows you are not only taking their wisdom to heart but you are also true to your word. Finally, upon asking "Whom else should I speak with?" be sure to follow up with the individuals they recommend in a timely manner. This is not only how you build your network but how you develop a strong bond of trust.
Say "Thanks."If they give to you their precious time, express your gratitude. They are investing time with you and that is an incredible gift for which you should be thankful. Modeling gratitude is not only a key element of professionalism but it has long reaching and long lasting effects. You can actually inspire others to do the same as well as make a positive impression by the extra step you took to share your genuine expression of gratitude.
How to Be Career Happy? Nurture, Don't "Use," Your Network