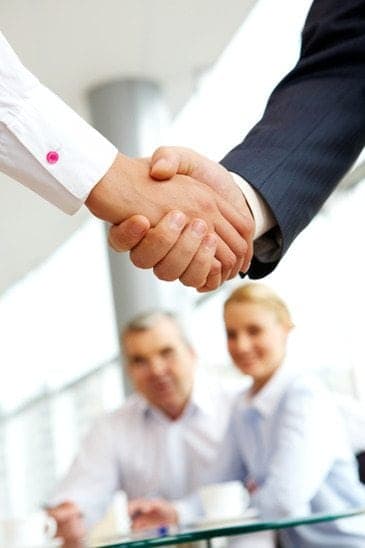 Recently, I facilitated a book discussion on Sheryl Sandberg's bestseller Lean In. Based on the conversation, the topic of "negotiating" was a big hit. Everyone wanted more. This is also true for my clients. No matter their gender, age, or profession, when asked if they want coaching on this topic, it's always a resounding "yes"—especially when it comes to salary negotiation.
It's important to do your homework when building a salary negotiating plan, starting with thorough research on competitive rates.
Don't be afraid to ask for this information in your human resources department, as many will house salary surveys along with current industry baselines. Websites, including Salary.com and PayScale.com provide customized reports comparing salaries to industry and geographic area, while search engines such as "Monster" and "Indeed" provide national salaries for comparison. I would also recommend that you explore online job listings to determine what other organizations are ready and willing to pay for your expertise.
To make your planning and pitch easier, I've created a free resource – Five Keys to Negotiation Success to help you plan for your ask including where to go to get data to support your success. 
After conducting your research, you'll feel more confident that you deserve the salary that you're asking for, and confidence is a critical element to successful salary negotiations. If you have hope that you will succeed your confidence will blossom; but this "feeling of hope" must also be expressed in your behaviors. Direct eye contact, an authentic smile, strong posture coupled with positive thinking are all confidence invoking behaviors that will not only attract interest, but go far to boost your self-esteem. 
How you deliver your request is just as important as your preparation, and ironically, preparation will help with your delivery.
I find that my clients benefit from role playing conversation scenarios, allowing them to practice their delivery and build confident responses to potential queries. Negotiation is not the easiest conversation to have, but much of the challenge comes from one's own mindset. Many people feel guilty when they ask for more, but if you deserve what you're asking, or at least deserve to be heard, guilt should no longer be part of the equation.
There are numerous strategies to foster a confident salary negotiating mindset and I would encourage coaching as a resource to help along with the Five Keys To Negotiation Success. Remember, the next time you need to negotiate (salary, decisions, expenditures, advancement, etc), be prepared, be confident and "Lean In" and ask!
How to Be Career Happy? Always Be Prepared for Salary Negotiation