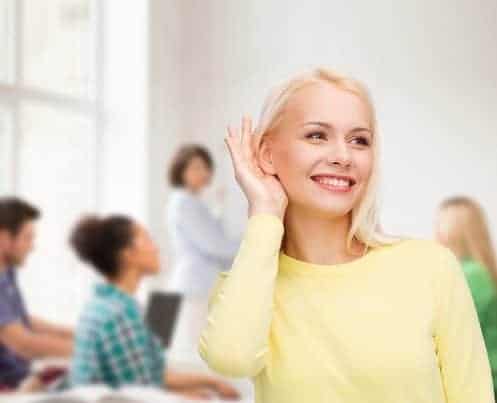 Everyone has an opinion. Everyone has the right to share his or her opinion. Everyone feels the need to express his or her opinion.
Too often, we look at criticism as a negative thing. But you can never have "bad" press. If people are criticizing your work or performance then you've got their attention—which is a good thing.
A common career goal is to get noticed. While you don't want to approach this in a bad or embarrassing way, if noble efforts are being criticized please don't focus on what you "might have" done wrong. Rather, look deeply into what's behind the message—attention, assistance, action, averting and admiration.
Attention. You've got it and that's probably what you wanted. It's also the open door to conversation. Don't dismiss this opportunity.
Assistance. No man is an island, yadda, yadda, yadda. You can't go it alone. You need to serve customers, team members, etc. This "criticism" is helpful feedback for you to amp up your game.
Action. Criticism promotes positive action for both parties. It inspires you to grow and allows another to become involved. While their approach or tone may not be the best, they've made a point of stepping up, too. That's a start.
Averting. "Please don't look at my mistakes, let's focus on yours." Chronic critics know the art of averting other's eyes (or diverting their attentions). While they're pointing out your mistakes, they move out from under the spotlight, averting attention away from their own. Be the bigger person. They obviously need a break, so give them one.
Admiration. Most of the time there is some "awe" in there somewhere. It's easy to sit on the sidelines (or lurk behind a computer) and point fingers. Good for you for getting out there. While they may not admit it, criticizers are impressed.
I hope this article provided you with a few applicable ideas for success. I would be honored if you shared this on social media. And speaking of sharing, please share your own ideas and experiences below. Together, we can build a happier career community.
Photo Source: Photodune