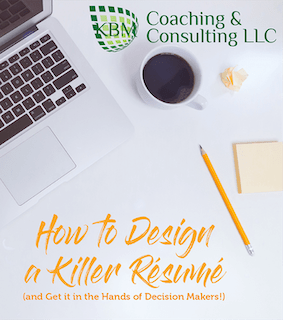 When employers post openings they typically get slammed with resumes from qualified and non-qualified candidates. Unfortunately, having the right skill set isn't always enough to get you past the applicant tracking system and land you an interview. With the growing amount of competition for each job posting, even the most qualified candidates can be overlooked because of their unattractive resumes. You need to design a killer resume.
Creating an eye-catching resume doesn't means it's "pretty" but rather it begs to be read. Think of it this way—your resume is marketing you and your personal brand, not your previous jobs. Therefore, it has to persuade the reader that you're worth meeting to learn more. If marketing isn't your thing, don't worry.
Here's how you can ensure your killer resume will attract some serious attention:
Highlights Your Hits: Grab the reader's attention by placing your most attractive qualifications at the top of your resume then back them up with concrete examples peppered throughout the document;

Make it Professional: Design your resume so that it looks polished, organized for flow and without distracting formatting or too much white space;

Quantify When Possible: Use numbers to illustrate as many results as possible, i.e: "Saved department 5K in overbid allocations," "Supervised 25 team members";

Be Brief, Yet Impactful: There is no mandatory length for a resume and each should be designed based on your personal qualifications. So avoid filling up your resume with repetitive content or information best served in a cover letter;

Make a Match. Ensure your resume (and cover letter) address the qualifications and requirements illustrated in the job description;

Keep On Trend: Don't get bogged down by old resume philosophy as resume styles and approaches change each year. What your mother once told you may not be trending anymore;

Consider Reader's Perspective. Look at your resume from the decision maker's perspective. It should illustrate how you meet the exact qualifications they are looking for using their language and outlining similar experiences or accomplishments;

Ask a Professional. Work with me, your Career Coach, to build a polished and attractive resume that helps you stand apart from the competition.
Grab your free guide to designing a Killer Resume that attracts some serious attention
How to Be Career Happy? Have a Killer Resume Ready to Roll