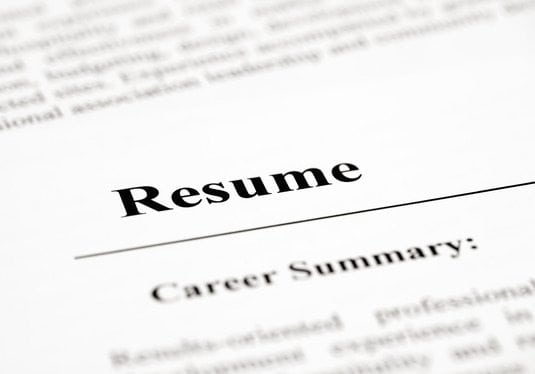 Yes, you can take a CV beyond the basic turn-of-the-century formatting. Just because a CV is built on traditional methodologies doesn't mean that it has to be staid in old school ways. This primarily academic and scientific document has evolved over the years to include more resume style elements, such as a profile summary, which helps illustrate a theme the candidate wants to convey. While there are still institutions that disprove of any alterations to a traditional CV sample, for the most part, hiring panels embrace a more focused and well-articulated applicant theme. This can be achieved with the help of a profile summary.
A profile summary may have many different title headers. Qualifications summary, profile, philosophy, personal statement, career target or objective are only a few ways to describe the snapshot of who you are and what you offer. Please be clear, while a profile summary may include "key qualifications," that in itself, may be another section you'd like to include. If you are creating a CV however you want to be careful not to stray too far away from the traditional pace of a CV sample, but rather settle somewhere in between.
The following CV sample profile summary is a launching point for creative inspiration.
Adam Apple, Ph.D
234 Macintosh Lane ~ Covington Park, Kansas 12345
222-444-3333 ~ AApple@Anywhere.edu  
---
PROFILE: Tenured Philosophy Professor with 16 years experience teaching in national higher education institutions and abroad. Dedicated teacher and mentor as exemplified through cultivating beyond classroom experiential programs furthering student learning through dialogue, writing and interdisciplinary forums. Published author with notable accomplishments in the philosophy community, including architecting and presenting an award-winning conceptual educational design project entitled Interweaving Philosophy, Humanities and Gender Studies. 
How To Be Career Happy? Polish Your Career Marketing Materials
I hope this article provided you with a few applicable ideas for success. I would be honored if you shared this on social media. And speaking of sharing, please share your own ideas and experiences below. Together, we can build a happier career community.
Photo Source: Photodune