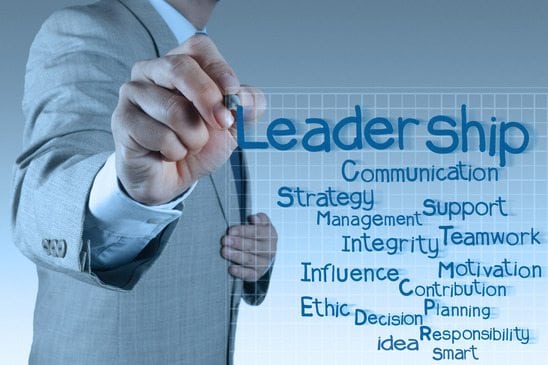 It's amazing how many individuals shy away from calling themselves a "leader" because they don't have the title to match. Truth is, you are a leader, an amazing leader and have likely built projects, programs and processes far beyond other's expectations, though you didn't get the title to show for it. Ahh, but that's what makes you so great. You're out for the good not the glory. So keep on leading and rest easy that even without the title, people know that you're a great leader. It's up to you to stay on course and continue to grow your career as a leader.
1. Take the First Step. If you want to grow your career as a leader, don't rely on others to make it happen. Take the first step. This is what leaders do—they speak up, stand up and step up to do what needs to be done. It might be scary at first, but those who don't take the first step tend to be passive leaders, and this kind of leadership is temporary. Active leadership is the only way to establish yourself as a leader and achieve the goals most important to you.
 2. Be Human. Growth and achievement start with you, but don't depend on you. Sure, you crave career wins, but if you're a true leader then you're inspiring others to follow your vision and giving credit where credit is due. The path of growing yourself and others will probably have several twists and turns and you may even abandon something that no longer appears a sound move. In good times and bad, others will look to you for guidance when you've put yourself in a leadership role. Admitting mistakes, building upon what you've learned in order to move forward is the hallmark of a great leader.
3. Don't Be a Title Grabber. Why are people so hung up on titles? Is it because they believe it will leverage their career or do they use it to assert their power? I feel sorry that our society puts too much emphasis on titles, when many title-bearers are simply seat warmers, busily showing up all over but getting little done. This false sense of leadership is costing organization's millions in turnover, loss of productivity and disengaged workers. Grow your career as a leader by putting your "title" to work in ways that positively impact others around you as well as your company's bottom line.
 4. Believe in Yourself and Be Yourself. Leadership isn't easy. In fact, many leaders have made great sacrifices in order to build their team, organizations and careers. They wouldn't have achieved without self-confidence. I'm not talking about the boastful, egotistical kind evidenced by "fearful" leaders, I'm referring to the kind that you possess—the quiet, authentic and dedicated confidence that initiates that first big step. Taking risks is part of the journey and they may include being transparent. Admitting mistakes, asking for help and having a sense of urgency about important matters requires gut-level confidence. If you're a true leader then it's okay to be yourself and believe in yourself.