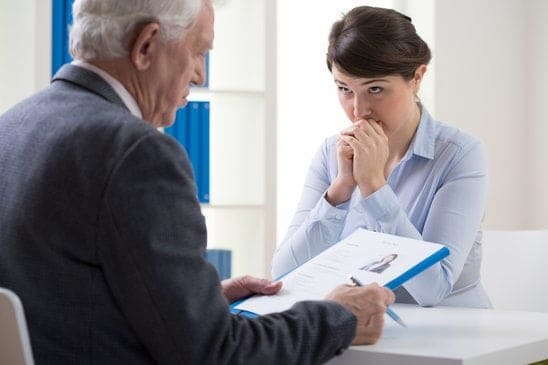 It's hard to believe that many U.S. presidents have been introverts. Imagine making small talk with foreign dignitaries, being hounded by the press, all while spearheading a successful national job campaign when you'd rather focus on quiet, introspective activities. Still, they somehow landed the job and succeeded in doing it to boot.
If the idea of taking the same kind of job development efforts frightens you, don't worry—you're not alone. It's also crazy to think that it needs to be done. Sure, it's important to give it your all, but there are just as many ways to land an interview for your target job right from the comfort of your own home.
Research Your Next Job. It's easier to land an interview when you know how the job supports the overall mission of the organization. It's also easy to tell when an applicant applies blindly without answering the specific needs the job entails. So do your homework, researching everything from whom to address the cover letter to, to the organizational culture and authentically infuse this knowledge, language and terminology into each electronic application.
Write a Dynamic Cover Letter. Make a compelling argument as to why you're the best fit for the position with a targeted letter that displays energy, action and results. It should be brief and direct but, more importantly, confidently address the qualifications they seek, prove that you're experienced enough to hit the ground running and still win them over with your dedication to drive success.
Present a Targeted Resume. So you wrote a dynamic cover letter, isn't that enough? Not at all. There are those who prefer the CL and those who mostly focus on resume content, so using a standard mass-produced resume is not wise. Instead, target each resume toward the position and organization so the reader will discern your dedication and drive way in advance of a face-to-face meeting.
Launch an Internet Campaign that Promotes You Positively. It's time to look yourself up online and monitor what type of image you're presenting. Focus on building a positive, social media savvy profile that speaks to the position you're targeting. Once you're satisfied with your campaign, get outside opinions and take feedback and criticism seriously. Then when you're ready to promote yourself, get active by commenting on company posts, build a virtual network, become an expert through blogging and find other creative ways to positively share your passion and demonstrate your virtual interpersonal skills.
Set Aggressive Weekly Goals and Fulfill Them. It's easy to fall prey to distraction when looking for a job, especially when temptations like emails or friends and family beckon. Introverts, however, are typically strongly focused taskmasters that don't thrive on others for support or distraction. Armed with this strength, set high goals each week that keep you on track and include a few that push you beyond your comfort zone. Networking is still the best way to land jobs, but if the idea of talking to a complete stranger frightens you, focus on personal referrals and instigating communication through social media sites like LinkedIn.
I hope this article provided you with a few applicable ideas for success. I would be honored if you shared this on social media. And speaking of sharing, please share your own ideas and experiences below. Together, we can build a happier career community.
Photo Source: Photodune