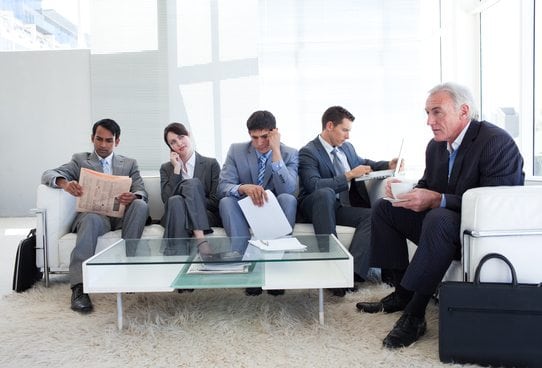 Every employer has a unique recruitment strategy for finding top talent. Professionals entering the job search can hardly be expected know every distinct approach and company may take. Still, a successful job search requires following talent recruitment trends that are common among most employers.
Get Online. Often professionals in the job search rely solely on job banks. Big mistake. Last year alone, companies used social media to recruit for over 80% of their job openings. The top three social media sites that recruiters us include LinkedIn, Facebook and Twitter (though Pinterest is growing). I recently heard a statistic that 98 % of Recruiters use LinkedIn, 42% use Twitter and 33% use Facebook. But don't worry. You don't have to plaster all your personal information on the Internet. Stick to LinkedIn, the professional networking site. Download my free whitepaper Leveraging Your Career with LinkedIn to get started.
Go Offline. Did you know that for every 100 positions applied for online you can only expect a reply (either good, bad or indifferent) back from only 1 or 2 recruiters? That's all! So go offline. Face to face interaction with potential employers through networking and at career fairs is your best way to get an indication of who's hiring, for what and how. Also, if you are wondering why the employer hasn't called back, be proactive.
Get Out. Networking is still the number one way to get results from a job search. Not only because recruiters can see how amazing you are before you send them your resume, but it saves them time and money too. On average, Fortune 500 companies spend around 1.2 million a year on their talent recruitment strategies. With that being said, the savvy recruiter is finding ways to reduce hiring expenses and potential turnovers. One way is to get out and meet potential candidates. Recruiters get creative to build their databases of the best and the brightest candidates that they've met at conferences, career fairs and via their own networks. This means you need to get out, too!
Call A Career Coach. The best way to follow talent recruitment strategies is to routinely connect with human resources professionals in your industry. This is a big part of what career coaches do. We spend time developing relationships with recruiters so that we can learn what works best for our clients. It's our job to stay current on trends and help you successfully navigate them.
How To Be Career Happy? Stay On Trend
I hope this article provided you with a few applicable ideas for success. I would be honored if you shared this on social media. And speaking of sharing, please share your own ideas and experiences below. Together, we can build a happier career community.
Photo Source: Photodune