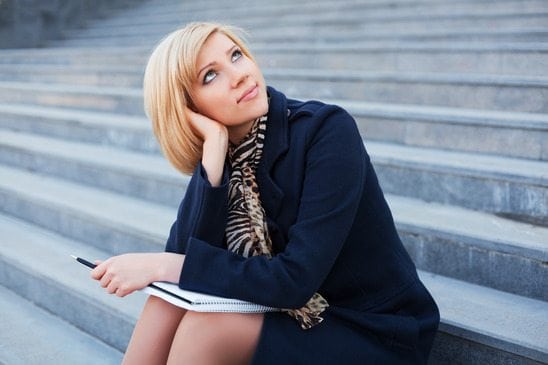 Change is never easy.
Nor is making the decision of what you want to do with the rest of your life. It's our human nature to struggle with the "what if's" especially when it comes to making intentional changes. Sure, the idea sounds great: a new job, an entirely different career, or moving to a better environment where people will respect you for your hard work.
But can you commit to making the changes that you want? This is where career counseling can help. Talking with an expert about your decisions, fears, hopes and dreams can help you gain clarity and momentum.
Transitioning from a current, comfortable state to a more desired one looks great on paper. In fact, you may be so excited about the possibilities that you're motivated to take that big first step. Then what? More than likely that enthusiasm will wane when you don't see immediate results. Sometimes lack of instantaneous results will make you feel like quitting. We live in a "now" generation and patience is not easy; but taking the first step can be a major leap in making any desired change, especially when you add career counseling to your improvement plan.
I have seen professionals on the verge of exciting change, but for whatever reason they retreat.
Career counseling can help.  And working with a professional is so much more than just planning for career advancement. It's truly about discovering who you are, raising your confidence around your strengths and achievements, increasing long-range motivation and diminishing any fears and obstacles standing in the way of your true potential.
We all have the ability within us to do, and be, whatever we want. What sounds trite is truer than we realize. From great artists to business moguls, all success stories have started with an exciting vision and a bold move—something that's "affordable" to everyone. A vision is free and a powerful move to make it happen only requires a spark of courage and today is the day to get started. Whether you want to become a leader, find a new position or step out on your own, career counseling will help you take thee first step and support you through positive change.
Is the opportunity is ripe to make a powerful move?
At the idea of speaking up or stepping forward, we may fearfully turn away which can lead to regret. Don't let this be you. Instead, make your vision a reality. AND It's never too late to start. So ask yourself:
What do you want to be?
What do you want to do?
What will you regret not trying?
Let a Career Counselor support you on your success journey. The only question left: Can you commit?
How to Be Career Happy? Commit To Your Dreams
I hope this article provided you with a few applicable ideas for success. I would be honored if you shared this on social media. And speaking of sharing, please share your own ideas and experiences below. Together, we can build a happier career community.
Photo Source: Photodune