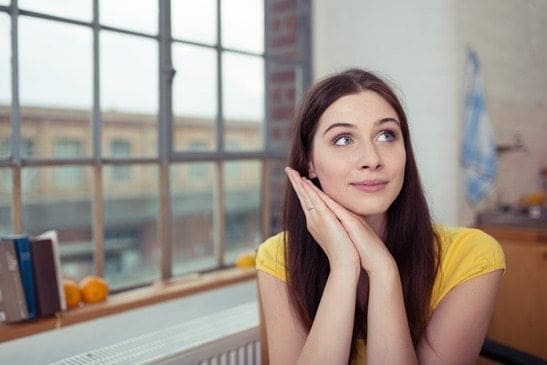 There is no doubt in my mind that in the year of 2020, you've experienced some negative feelings. These feelings could be associated with the Pandemic, job loss, or political and social unrest, to name a few. You've probably already experienced all levels of negativity in your life well before this year and will experience them afterward. I wish I had better news, but the truth is, each day negative disruptors—a snarky co-worker, a missed deadline, a sick friend in need or family dissention—will occur. But you have a choice: Succumb to the negative influences or strive to bring more positivity in your life. 
While there is no one-and-done cure for negativity, nor is there a sunny motto that will turn your frown upside down, there are actionable strategies that you can take to stay positive, especially in the workplace. These include creating a daily routine that helps you find some sense of control in your life, building into your day pleasurable activities, finding creative (and virtual) ways to interact with positive people and even invoking therapy to build resiliency when your negative influences are too much to bear alone.
If you crave the benefits of positivity, as they are enumerable, then here are a few ways to ignite your positive power:
Design a Positive Environment. Surround yourself with people who are positive or avoid the ones who aren't. Decorate your space with uplifting images and quotes and always grab a little fresh air to enhance your mood. One of the best ways to design your positive environment is with a vision board. Looking at things that motivate you and inspire you will help you turn your mind from obstacles to opportunities. Whether it's a picture of your children or a vacation home that you hope to buy, visualize your "why" by decorating your environment with pictures of your positive influences. 
Accept Criticism Thoughtfully. When you change your focus and behavior from criticism and pointing out faults to illuminating possibilities, you'll flip the switch to positivity. The best success stories are riddled with criticisms. You know that you're getting positive attention when you're making enough waves for someone to offer their "sage" advice. And criticism makes you stronger. Instead of shutting down and letting your inner critic win that war, look for the positive push that comes from feedback and use it to motivate you to become a better version of yourself. 
Work on Positive Meditation. Don't ruminate on negative things. Learn to let go and quickly fill that thought space with something positive. Try meditating on a positive phrase until your subconscious grabs hold of it and makes it a reality. You've probably heard the analogy that where your focus goes, so will your life. The classic example of this is racecar drivers who know that when they take the curve, if they look at the wall, that is where they will steer their car. Instead, by focusing on the outcome of the turn, they will stay on the course. Meditating, or focusing on what you want from your day (and your life), helps you steer your mind in a positive direction. 
Know that it's Temporary. Despite the fact that it may feel like the world is closing in around you, it's temporary. Despite the fact that it feels like there's no hope for tomorrow, it's temporary. When you have faith that what is happening is not permanent but character building you are instantly turning your negative perspective into a positive one. Practicing this behavior will help you build the muscle of resiliency. 
Pay it Forward. By uplifting others, you will uplift yourself. Positivity begets positivity. When you turn your energy toward helping others less fortunate or in a deep state of struggle, your mind is rewired. You'll feel less negative and more positive because you're doing something good. Your problems will seem smaller and you may also find that in the process of paying it forward solutions arise. And when you spread the love, karma will send some your way.
How To Be Career Happy? Build Your Positivity