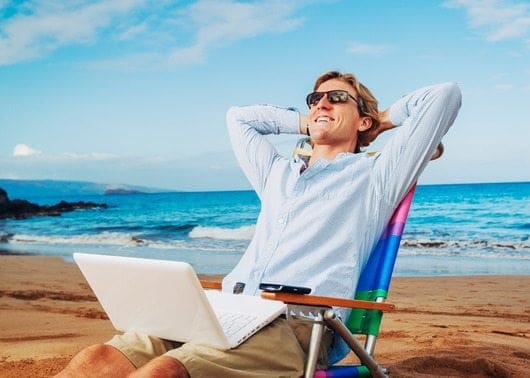 Many companies use vision statements as a way of projecting success.
Take Tom Watson, the founder of IBM. He based much of the success of his business on having a vision – an actual picture – of where he wanted his business to go and what it would be like once that dream was in place.
Vision statements are also great career advancement and accountability tools.
Career coaches often ask their clients to create a vision statement for capitalizing on their strengths. They may also encourage the use of vision boards for those who are more, well, visual.
However you define success, it's important to begin with a vision.
Both Michael Gerber, the author of the E-Myth, and Richard Bolles the creator of What Color is Your Parachute?, encourage professionals to journal and brainstorm a vision to get started on a success path. Whether you're an author, a C.E.O, an engineer or just getting started in your career, think of where you want to go and always visualize yourself achieving the dream. A vision is required for success.
To help you start formulating your vision statement, consider the following questions:
What do I wish my life to look life?
How do I wish my life to be on a day-to-day basis?
What would I like to achieve?
What would I like to be known for?
How would I like to interact with other people in my life-my family, my friends, my business associates, my customers, my employees, my community?
How would I like people to think of me?
What would I like to be doing 2 years form now? 10 years? 20 years? And when my life comes to a close?
What specifically would I like to learn during my life-spiritually, physically, financially, technically, intellectually?
My ultimate career goal is….
Take some time to quietly ponder theses questions then write down your answers. By slowing down the mental process through writing (not typing) you'll begin to formulate s vision that you can include in your career plan, journal or to hang in your office wall. Next set some quarterly goals around your vision and revisit them on a regular basis to benchmark your progress.
Need help with accountability? I'm here for you. But I'll wager that if you even come close to the majority of your targets, you'll be right on track towards personal and professional success!
How to Be Career Happy? Visualize Success