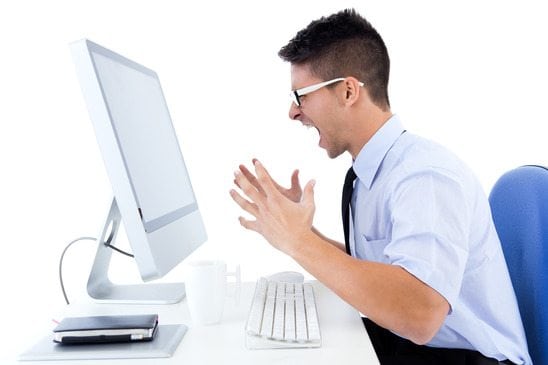 When you're trying to build your network, find job leads or ask someone for help, the worst way to do this is by email. Sure, it's the easiest (safe and comfortable behind a computer); but the truth is, emails can be toxic to your career. Here's why:
We are a society that loves distractions: an email alert, text or "ding" on our electronics. It makes us feel important, pulls us away from less exciting projects and is a seemingly awesome opportunity to take a break. Unfortunately, by stopping for each little interruption, we are bleeding productivity. The process of going from one thought to another is not multitasking, but actually "switching."
According to a study cited in Inc. Magazine, "switching" makes you less productive than if you were stoned. Once we switch, it takes roughly 15 minutes to get back to full concentration on the previous task. So, if you stop work for 20 dings from your email, you may only be contributing two hours into an eight-hour workday. That, in itself, can be very toxic to your career.
Now, imagine doing this to others. Each time you email or text someone, you're stunting productivity. It also sends a message that you're not respecting their time. Yes, I realize that emails were founded to increase productivity, but when it's one small question after another, it has the exact opposite effect.  A seemingly simple request still requires someone to "switch" and produce a response. It's not only distracting, but it elicits a stress response in the recipient, which can be toxic for your career—especially if it's your supervisor or a potential employer.
Wondering why the employer isn't calling? Think about it. It's not a good idea to load an employer's inbox with emails. If you want to make a positive, professional impression, don't hide behind emails—pick up the phone! If you must send an email, always include detailed contact information in your email signatures so they don't have to email you back to ask for your phone number.
Your career will go far if you move away from email as your only mode of communication. This shows interest and respect and allows others to support the greatness in you. My clients know that when they want to ask someone to be a reference, get advice or ask for help in advancing their careers, they should not do this by email. It could be toxic to their careers.
How To Be Career Happy? Manage Emails Thoughtfully
I hope this article provided you with a few applicable ideas for success. I would be honored if you shared this on social media. And speaking of sharing, please share your own ideas and experiences below. Together, we can build a happier career community.
Photo Source: Photodune