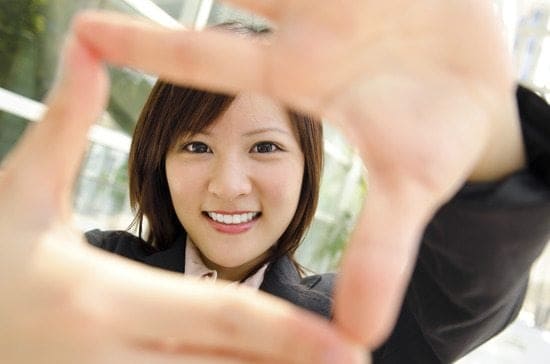 Establishing focus is an important competency to demonstrate in a job interview. Those familiar with the StrengthsFinder 2.0 assessment, (Gallup Organization) know this important leadership quality comes into play under the strength of connectedness. People who are firmly grounded in connectedness have a knack for understanding how things relate. Individuals with strong strategic leadership skills are also able to convey the logic of focused connections to others.
This "connectedness" strength is exactly what's involved in establishing focus. In other words, if you have a firm understanding of what the goals are for an organization, project, or meeting, and are able to articulate how your team's work contributes to that overall objective, then you have established focus. Leaders who have a strong competency in establishing focus will educate their teams on the importance of align their projects and efforts with an overall strategic plan for an organization. Not only does this help team members understand the purpose of their work, but it also fosters employee engagement.
So how does all this relate to a job interview?
The competency of establishing focus should be demonstrated throughout your interview dialogue as well as being illustrated in your employment history and notable accomplishments. This designates you as a strong candidate with high-potential. To begin, savvy applicants know the goal of the interview is to find a candidate with the strongest success probability as evidenced in their performance record, professional development track, history of growth, meeting new challenges and will ultimately fit in well with the culture of the organization.
Applicants with a strong competency of establishing focus will have a solid understand all of these parameters and be able to clearly articulate how they are able meet and exceed them.
Not only will focus make the interviewer's job easier, but it demonstrates other transferable skills the applicant may possess including problem analysis, performance accountability, oral communications, perceptivity, and strong interpersonal relations. Having a knack for this strength should automatically be illustrated throughout your professional history. It will also make it easier for you to interview. In other words, you understand what the interviewer is looking for and you're qualify your responses accordingly. 
If you've honed the competency of establishing focus, strategic thinking and business planning along with a keen understanding of organizational dynamics will be evident throughout your professional successes, To clarify, by answering behavioral questions with appropriate examples of innovative action followed by successful results, demonstrates your ability to connect individuals, and even teams, in pursuit of an overarching goal. You must also be prepared to discuss how you maintained focus when problems arose and what you did to incorporate appropriate feedback and rework strategies.
Closing a job interview with a focus-based response to "Why are you the best candidate for the position?" will help the interviewer make a pragmatic financial decision. By clarifying how you're a sound investment and a high-potential, you will give them solid talking points to convince those involved in developing the salary package that you're worth it—and maybe more.
I hope this article provided you with a few applicable ideas for succeeding in your next job interview. I would be honored if you shared this on social media. And speaking of sharing, please share your own ideas and experiences below. Together we can build a happier career community that focuses on supporting each others' success. – Be Career Happy, Coach Kim 
How to Be Career Happy? Establish Focus In Your Job Interview
I hope this article provided you with a few applicable ideas for success. I would be honored if you shared this on social media. And speaking of sharing, please share your own ideas and experiences below. Together, we can build a happier career community
Photo Source: Photodune