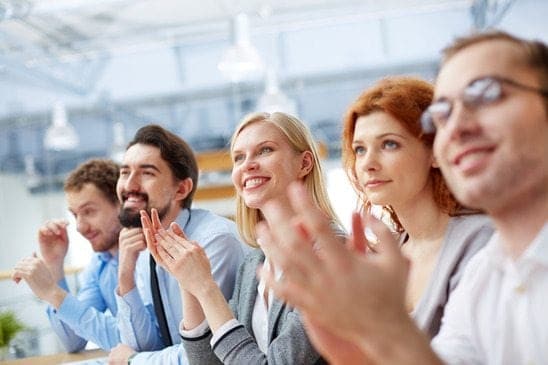 Professional development is always important when growing your career. Still, it's savvy to invest your time and money in a program where you'll learn and apply what you've learned, while making valuable connections.
Conferences hit all three of these goals.
Unfortunately, many professionals liken conferences to a mini-vacation and don't take advantage of this prime opportunity for growth. Career coaching on conference strategy explores how you can still have fun at your venue while eliciting exciting and long-lasting professional results.
Before we talk, consider the following questions that will help us build your success conference strategy.
What are the best venues? Once you've determined what conferences are optimal investments, create a plan that results in present and future success. In other words, your goal is to walk away from the program refreshed, energized, and perhaps more importantly, with a list of goals to act on.
Who do you need to connect with prior to the program? If there's an intriguing connection attending (or speaking) at the conference, contact them prior to the program to inquire if an introduction, or lunch meeting, would be possible. This strategy will not only help you stand apart from your fellow conference goers but will demonstrate your respect for their time.
What should you say to new connections? Do less talking and more listening to connections by asking them plenty of questions and building on commonalities. Not only will this lead to more positive interactions over all but you'll be able to recall more particulars of the conversation later on.
Who can be your go-to conversation partner? Buddy Up. Find someone to work the room with if you are not the most social of creatures. This can also be the person you can sit with at meals, but make sure to leave plenty of room for meeting (and sitting with) new people.
Are you acting star struck? Don't always follow the popular "kids" but spend time with other colleagues whose names may not be on the roster. These are your lifelong support network and collaborators. Who knows where they may go.
Will you make it a win-win for all who meet you? This isn't an opportunity to "use" others for your career, rather to cultivate mutually beneficial and long-lasting relationships. Take advantage of career coaching on conference strategy to discover ways you can develop a win-win with each connection. Everyone is there to learn, but you are also there to enjoy the moment. If you can offer that experience to others then they will not only want to be in your presence longer, but also want to support you in your career success.
If you'd like more tips on how grow your career with professional development, call me about career coaching on conference strategy success initiatives.
How To Be Career Happy? Have A Plan For Your Next Conference